Regional Maintenance Mechanic
Ellenwood, Georgia
At Estes, we embrace flexibility and the development of new ideas and technology for improving the breadth of services we offer every day. We look for tech-savvy diesel and power mechanics to serve our fleet, drivers, and customers. As an Estes Mechanic, you can expect competitive weekly pay and great benefits—plus the stability and know-how of a family-owned business that began in 1931.
In this role, you'll perform quality preventive maintenance inspections and repairs on all fleet vehicles including tractors, trailers, converter dollies, lift-gates, forklifts, and any other company-owned equipment in a safe, efficient, and timely manner.
Culture
We may be North America's largest, privately held carrier, but it's the stability of our small-company roots and family-inspired culture that have driven us for 90 years.
Safety isn't just an Estes core value, it's fundamental to the way we do business. Protecting our teammates, customers, and the public is both our mission and our duty.
Estes has a long history of supporting the military and the men and women in uniform who protect our freedoms. We understand and appreciate the value and skills that military veterans bring to our workforce and communities.
Teamwork is our way of life. That means we roll up our sleeves to pitch in whenever needed, and support and inspire each other every day.
Career Path
Trailer Mechanic C/B/A or
Power Mechanic C/B/A
Why Work at Estes
Employee Testimonials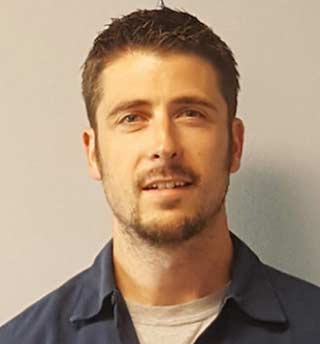 Estes has good hours, good pay, and good people. While the work is fast paced and demanding, it's an atmosphere without the levels of unnecessary stress I've heard people complain about at other companies. Good training and experienced management staff are always available. I look forward to coming to work every day. — Dan W., Mechanic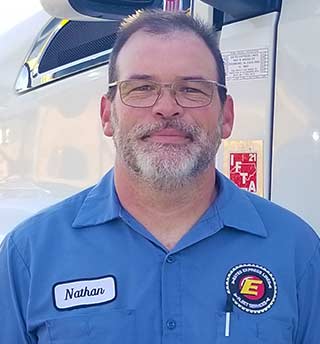 Working at Estes has given me the opportunity to earn great money, have good benefits, and raise and support a family comfortably for 27 years. During my career, I've witnessed lots of changes in the world and to the trucking industry. One thing that's been made clear to me is that Estes is a solid company with solid infrastructure that will be here for many years to come. — Nathan, F., Shop Manager
We Value Our Employees In Many Ways
Healthcare

Comprehensive medical, dental, vision with health plan premiums starting as low as $0

Paid Time Off

Two weeks paid time off, plus holidays

Life and Disability Insurance

Long- and short-term disability, AD&D, and life insurance for employee and family

Company-Provided Uniforms

Mechanic uniforms provided, allotment for safety footwear

Financial Wellness

401(k) with company match, discount and financial literacy programs, employee emergency relief fund

Awards and Recognition

Safety, service and performance awards
Job Summary
Job Summary
Handles assigned facilities for Estes region to perform maintenance and repairs to facilities and grounds
Plans and coordinates schedule of preventative and corrective maintenance for facilities buildings and grounds
Carries out responsibilities in accordance with the company's policies and applicable laws
Responsibilities include planning and directing outside vendor work; self-performing preventive and corrective repairs such as carpentry, painting, VCT flooring, acoustical ceilings, drywall, light plumbing, light electrical, cut torching, welding, overhead door repairs, and dock leveler repairs.
Studies production and operation schedules and confers with other staff and supervisors to determine when planned maintenance will least interfere with business operations
Oversees small projects; contracts out jobs when applicable
Implements larger projects as directed and coordinated by upper management
Prioritizes and plans work activities, plans for additional resources, and sets goals and objectives
Maintains records of planned and completed maintenance
Regular attendance is required.
This is not an all-inclusive list of job requirements and/or duties and may not contain all mental and physical capabilities necessary to perform the job at all times due to circumstances. Operational, safety and other needs may require the employee to perform any and all other duties as assigned. Employees are expected, and must be able to perform all such duties and tasks.
Qualifications
High School Diploma or General Education Degree (GED), or any combination of education and experience which would provide an equivalent background
2 years' experience general building maintenance required; 4 years' experience preferred
40% + travel required
Ability to read and interpret documents such as building and site plans, safety rules, operating and maintaining instructions, and procedure manuals
Ability to write routine reports and correspondence
Ability to interpret a variety of instructions furnished in written, oral, diagram or schedule form
Must be able to safely operate man-lifts, backhoe, forklift, and skid steer loader
Must be able to use proper tools to perform carpentry, drywall, painting, VCT tile flooring, welding, acoustical ceilings, plumbing, and electrical work
Must have valid driver's license
Must be safety conscientious and aware of surroundings at all times; works in dock areas and terminal yards which are highly congested with equipment and employees
Must be able to lift approximately 70 lbs., or more if required by the essential functions of the job
Must be able to comply with all company policies, rules, procedures and Code of Conduct
Must be able to interact well with others
Must be able to work independently, or in a team setting
Must be capable of working under tight time constraints in a high volume environment with multiple priorities
Responds well to questions; Ability to read, interpret and comply with written information and documents such as safety rules, operations / procedure manuals and maintenance instructions with a high comprehension and concentration level to include the ability to meet deadlines
Must pass a pre-employment drug screen, random drug and/or alcohol tests, and will be subject to a criminal history background check
Must be authorized to work in the United States
Physical Demands
The physical demands described here are representative of those that must be met by an employee to successfully perform the essential functions of this job. Reasonable accommodations may be made to enable individuals with disabilities to perform the essential functions.While performing the duties of this job, the employee is frequently required to lift and/or move a minimum of 70 lbs. Specific vision abilities required by this job include close vision, distance vision, peripheral vision, depth perception and the ability to adjust focus. While performing the duties of this job, the employee is frequently required to stand; walk; use hands to finger, handle or feel and reach with hands and arms. The employee is frequently required to lift, twist, turn, and may climb. The employee is frequently required to stoop, kneel, crouch, or crawl and talk or hear. The employee is frequently required to sit and climb or balance.
Work Environment
The work environment characteristics described here are representative of those an employee encounters while performing the essential functions of this job. Reasonable accommodations may be made to enable individuals with disabilities to perform the essential functions.While performing the duties of this job, the employee is frequently exposed to work near moving mechanical parts and fumes or airborne particles. The employee may be required to work in high/precarious places, with hazardous materials, and in various weather conditions. The noise level in the work environment ranges from quiet to loud as required by the essential functions of the job.
Equal Employment Opportunity
EOE, including disability/vets
City
Ellenwood
State
Georgia
Employment Type
Full-Time
Job Category
Facilities
Organization Level
Corporate
Req ID 37856BR
Sign up for Job Alerts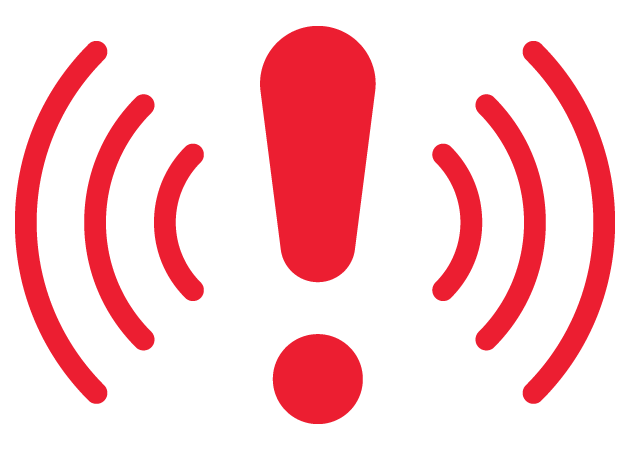 Recently Viewed Jobs
No recently viewed jobs are here...yet.
Please browse the jobs available on this site. Then, you will see those recently viewed jobs here.
Saved Jobs
No saved jobs are here...yet.
Please press "Save Job" on any opportunity that you find while searching this site. Then you will see those jobs listed here.