Extraboard Over The Road Driver
Jackson, Tennessee
It's drivers who keep America moving. At Estes, you can choose your path and find your ideal work-life balance while enjoying competitive pay, excellent benefits, and newer equipment. Whether you prefer to be home daily or you like the freedom and earning potential of regional routes, you're in the driver's seat at Estes.
Culture
We may be North America's largest, privately held carrier, but it's the stability of our small-company roots and family-inspired culture that have driven us for 90 years.
Safety isn't just an Estes core value, it's fundamental to the way we do business. Protecting our teammates, customers, and the public is both our mission and our duty.
Estes has a long history of supporting the military and the men and women in uniform who protect our freedoms. We understand and appreciate the value and skills that military veterans bring to our workforce and communities.
Teamwork is our way of life. That means we roll up our sleeves to pitch in whenever needed, and support and inspire each other every day.
Why Work at Estes
Employee Testimonials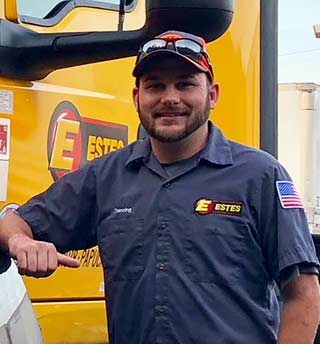 I'm the second generation in my family to work at Estes as a driver. My dad recommended that I get hired as a dockworker and then attend the Estes Driving School, which I did. I like being at Estes because it has an all-around good work environment where everyone tries to work things out together as a team. — Channing B., Line-haul Driver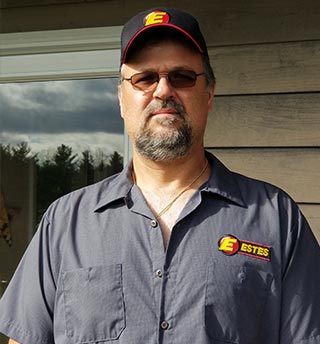 I've been a Line-haul Driver with Estes for almost 21 years and this is the best place I've ever worked between the four companies in my career. I'm lucky to have a daytime run so I can be home every night. — Tyrone B., Line-haul Driver
We Value Our Employees In Many Ways
Healthcare

Comprehensive medical, dental, vision with health plan premiums starting as low as $0

Paid Time Off

Two weeks paid time off, plus holidays

Life and Disability Insurance

Long- and short-term disability, AD&D, and life insurance for employee and family

Company-Provided Uniforms

Mechanic uniforms provided, allotment for safety footwear

Financial Wellness

401(k) with company match, discount and financial literacy programs, employee emergency relief fund

Awards and Recognition

Safety, service and performance awards
Job Summary
Solo - $0.6800 - $0.7725 / mile
Job Summary
EXTRABOARD RUNS!! EXTRABOARD RUNS!! EXTRABOARD RUNS!! EXTRABOARD RUNS!!
This position will be helping out with Memphis runs. For more info call 877-975-4378
As a leading LTL freight carrier who has been in business since 1931, Estes takes great pride in offering drivers in-cab ergonomics and technology that focuses on driver comfort, in alignment with Electronic Logging Device (ELD) requirements. Estes drivers earn competitive pay and benefits such as company-provided uniforms, paid lodging, cell phone reimbursements and bonus eligibility. With an exceptional support team every mile of the way Regional OTR Drivers are over the road, moving freight between terminals within the Estes Terminal network. Most drivers enjoy scheduled runs and frequent home time. Candidates who are more flexible and willing to be away from home longer, can earn more for every mile. The successful candidate will have a class A CDL with all endorsements, stable work history, and 1 year of driving experience, If you're looking for a rewarding and challenging career with opportunity for advancement, Estes is the place for you.
Will be required to operate all types of equipment to perform all safety functions, including, but not limited to, operating manual transmission, chaining tires, etc. and must be skilled and qualified to drive in all types of terrain, routes and environmental conditions.
Responsible for safely operating a tractor/trailer in the transportation of freight in accordance with Company, Federal, State and Local laws with regard to run times and Federal Motor Carrier Safety Administration (FMCSA) regulations
Must adhere to all FMCSA requirements of those holding a Commercial Driver's License
Maintain records required with compliance with local, state and federal regulations
Comply with all requirements for safe and legal transportation of hazardous materials
Insure security of equipment and cargo
Conduct pre-trip and post-trip inspections to ensure safe working conditions of the tractor and trailer prior to each trip and at the end of each trip
Check gauges and visual indicators for malfunctions, ensure seal or lock on trailers and conducts inspection of vehicle before and during trips to determine problems that may be occurring
Promptly report all maintenance problems to Fleet Services and/or supervision
Verify unit numbers versus paperwork given and report any discrepancies to your supervisor
May be required to use in-cab technology, to include electronic logs and other items
May be required to drive different schedules and work the dock based on business needs
Provide professional and courteous service to our customers and the general public
Regular attendance is required.
This is not an all-inclusive list of job requirements and/or duties and may not contain all mental and physical capabilities necessary to perform the job at all times due to circumstances. Operational, safety and other needs may require the employee to perform any and all other duties as assigned. Employees are expected, and must be able to perform all such duties and tasks.
Qualifications
High School Diploma or General Educational Degree (GED), or any combination of education and experience, which would provide an equivalent background
21 years of age required per FMCSA regulations (1 year driving experience required). If interested in a team position both partners must apply and each team member must qualify individually; Estes Express Lines does not pair drivers.
Must possess a valid Class A Commercial Driver's License
Must be registered with the FMCSA Drug and Alcohol Clearinghouse
Must reside within 75 miles of the domiciled terminal and/or work assignment
HazMat, Tanker and Doubles endorsements required (LCV requirement may apply)
Must be able to drive a tractor trailer for a period of time that will conform to FMCSA requirements
Must be capable of dropping/hooking and coupling trailers which involves cranking landing gear, pulling 5th wheel pin which takes approximately 65 lbs. of pressure; and maneuvering a trailer dolly
Must be able to provide an acceptable MVR
Must be familiar with state motor vehicle laws and FMCSA rules and regulations, pass FMCSA required medical exam and speak and read English
Must be able to lift approximately 70 lbs., or more if required by the essential functions of the job
Must pass a road test and be able to drive all routes and in all types of terrain, including, but not limited to, mountains, steep inclined roads, curvy highways, desert areas, bridges, tunnels, etc.
Must be able to drive in a wide range of environmental conditions, including, but not limited to, rain, wind, snow, freezing temperatures, hot weather, etc.
Must be able to operate all safety and operational functions of equipment, including, but not limited to, chaining tires, driving manual and/or automatic transmission vehicles, etc.
Must be able to comply with all company policies, rules, procedures and Code of Conduct
Must be able to interact well with others
Must be able to work independently, or in a team setting
Must be capable of working under tight time constraints in a high volume environment with multiple priorities
Responds well to questions; Ability to read, interpret and comply with written information and documents such as safety rules, operations / procedure manuals and maintenance instructions with a high comprehension and concentration level to include the ability to meet deadlines
Must pass a pre-employment drug screen, random drug and/or alcohol tests, and will be subject to a criminal history background check
Must be authorized to work in the United States
Physical Demands
The physical demands described here are representative of those that must be met by an employee to successfully perform the essential functions of this job. Reasonable accommodations may be made to enable individuals with disabilities to perform the essential functions.While performing the duties of this job, the employee is frequently required to lift and/or move a minimum of 70 lbs. Specific vision abilities required by this job include close vision, distance vision, peripheral vision, depth perception and the ability to adjust focus. While performing the duties of this job, the employee is frequently required to stand; walk; use hands to finger, handle or feel and reach with hands and arms. The employee is frequently required to lift, twist, turn, and may climb. The employee is frequently required to stoop, kneel, crouch, or crawl and talk or hear. The employee is frequently required to sit and climb or balance.
Work Environment
The work environment characteristics described here are representative of those an employee encounters while performing the essential functions of this job. Reasonable accommodations may be made to enable individuals with disabilities to perform the essential functions. While performing the duties of this job, the employee is frequently exposed to work near moving mechanical parts and fumes or airborne particles. The employee may be required to work in high/precarious places, with hazardous materials, and in various weather conditions. The noise level in the work environment ranges from quiet to loud as required by the essential functions of the job.
Equal Employment Opportunity
EOE, including disability/vets
City
Jackson
State
Tennessee
Employment Type
Full-Time
Job Category
Transportation
Organization Level
Field
Req ID 37871BR
Sign up for Job Alerts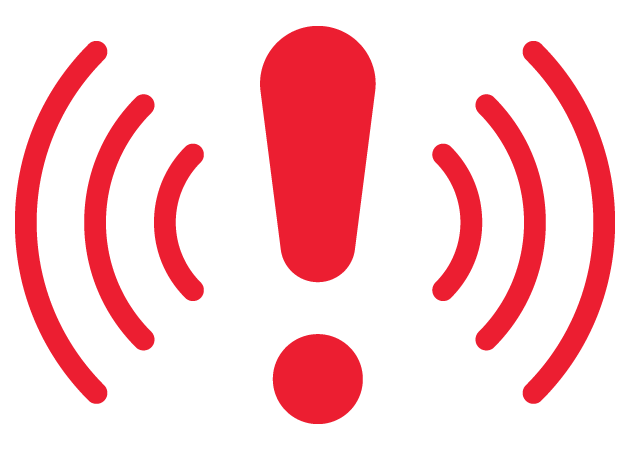 Recently Viewed Jobs
No recently viewed jobs are here...yet.
Please browse the jobs available on this site. Then, you will see those recently viewed jobs here.
Saved Jobs
No saved jobs are here...yet.
Please press "Save Job" on any opportunity that you find while searching this site. Then you will see those jobs listed here.